Jan 23
2016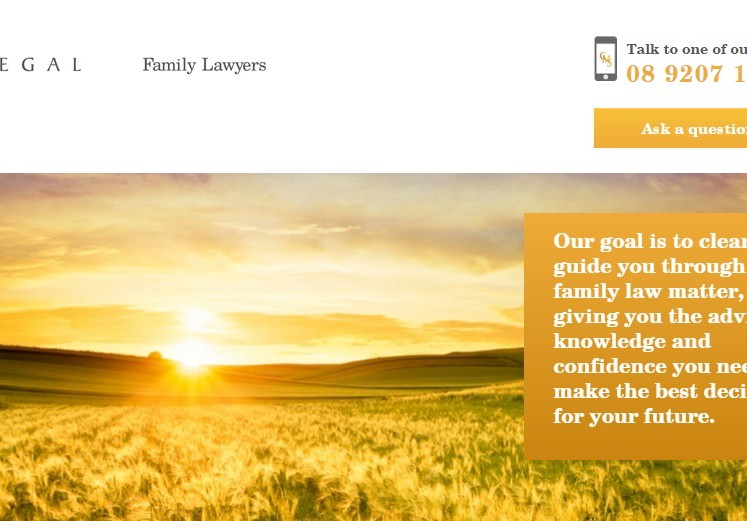 Perth's Family Law Experts
Welcome to CMS Legal, a Perth Family Law Firm specialising in helping families through the difficult time of separation.
We understand that separation can be a confusing and emotionally draining time. Emotions and passions are often at fever pitch, stress levels are high, and when going through a family breakdown people may contemplate behaviour that in other circumstances would never be entertained. Our experienced family lawyers in Perth will provide you with expert, compassionate family law advice and assistance, to help you understand the legal issues surrounding your separation & other family law matters.
Lead by Principal, Craig Scott, CMS Legal was born when Craig found there was a need for a dedicated firm of divorce lawyers in Perth. Family law in Perth is our passion. The team at CMS Legal has a reputation as experienced family lawyers for Perth and Western Australian families.
A team with decades of Experience in Perth Family Law
CMS Legal's team of family lawyers are highly experienced and empathetic when it comes to resolving disputes over divorce, property settlements, custody (live with arrangements), maintenance and child support among other sensitive areas such as restraining orders and child protection. We've built a strong reputation of providing excellent care for each and every client. Something we are very proud of.
When in times of distress you can count on CMS Legal Family Lawyers to guide you through the legal forms and give you excellent Perth family law advice.
We're with you all the way
Every case is different because every family is different. Our team of Perth family lawyers practice specifically in family law, allowing us to best match a lawyer to the specific needs and requirements of your case.
We understand that not all divorce proceedings can be resolved amicably. If required, the best of our family lawyers in Perth will represent you in court and help you get the best outcomes for yourself and your family.
Our Perth family lawyers provide family law services in the areas of:
propertyProperty and Financial SettlementsDivision of property and financial assets is one of the most complex areas of any separation. CMS Legal can help ease the pain with a dedicated team of property lawyers experienced in division of property and assets following a divorce.
child-supportChild SupportThe Child Support System can be a minefield and very overwhelming for divorcees. Our Perth family lawyers can assist with determining your obligations and which child support agreement is best for your situation. and lodging an application for child support.
parentingParenting IssuesThere's no hard and fast rule that the children should live with either the mother or the father following a separation. Our Perth family lawyers are highly experienced in child custody, child support disputes and family mediation in Perth to help you get the best result for all parties – the parents and the children.
divorceDivorce and SeparationFollowing the breakdown of a marriage, divorce is the natural next step. CMS Legal's divorce lawyers in Perth can assist with all areas of divorce proceedings.
willsWills and ProbateWe can assist with the writing of your Will and/or Enduring Power of Attorney, taking into account your specific requirements and wishes.
For your convenience, our firm has 2 locations. In Perth, our divorce lawyers firm is located in Stirling (just off Mitchell Freeway). We're also in Bunbury at the Wesley Business Centre to cater for our clients in South West WA.
Whether you are considering divorce, need advice on divorce finances, an issue involving children, or any other family law matter, CMS Legal can help you. Contacts us today and make an appointment with our team of experienced Perth family lawyers to discuss your next steps.